Global calendar of ecology and the environment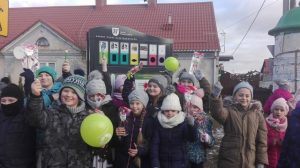 What purpose does it have to declare and institutionalize a specific day as  World Car-free Day (September 22)?
And as the International Day against Climate Change (october 24) or International Recycling Day (may 17)?
Let's see an example.
The World Cleanup Day was originated in Estonia the year 2008 as a result of an unusual iniciative. In that first ocasion, 50.000 voluntaries collected in a single day 10.000 tonnes of illegal waste.
Currently, ten years later, the promoters of the World Cleanup Day have managed to involve milions of people in aproximately 150 countries and, for the first time, it has been carried out in a coordinated way around the world.
The purpose?
To raise the voice and draw attention, inform, alert, raise awareness and mobilize the world's population in the search for solutions to environmental problems that require a global involvement.
Which is your day?
Global calendar of ecology and the environment
JANUARY
26 World Day of Environmental Education
28 World Day for the reduction of CO2 emissions
FEBRUARY
02 World Wetlands Day
03 International Straw Free Day
14 World Energy Day, for a rational and sustainable use
MARCH
03 World Wildlife Day
05 World Energy Efficiency Day
20-28 International Week WITHOUT Pesticides
21 World Forest Day
22 World Water Day
APRIL
19 World Bicycle Day
22 World Earth Day
24 World Day for Laboratory Animals
MAY
Second weekend,  World Migratory Birds Day
15 World Climate Change Day
17 International Recycling Day
20 World Bee Day
21 European Natura 2000 Day
22 International Day for Biological Diversity
JUNE
05 World Environment Day
08 World Oceans Day
17 World Day to Combat Desertification and Drought
24 International Day Against Electromagnetic Pollution
26 International Day for the Conservation of Tropical Forests
JULY
03 International Plastic Bag Free Day
17 Day of the Environment Defensor
AUGUST
29 International Day Against Nuclear Assays
SEPTEMBER
06 Global Day of Action against Incineration
15 World Cleanup Day
16 International Day for the Preservation of the Ozone Layer
Third saturday, International Coastal CleanUp Day
21 International Day Against Monoculture Tree Plantations
22 World Car-free Day
22 The Global Frackdown
OCTOBER
First monday, World Habitat Day
First weekend, World Migratory Bird Day
04 World Animal Day
21 World Energy Saving Day
24 International Day against Climate Change
NOVEMBER
23 World Day for the Defense of the Autocratic Tree
Last friday, International Day of protest against Consumerism (Buy Nothing Day)
DECEMBER
03 No Pesticides Use Day
10 Human Rights Day
15 Day of the creation of the United Nations Program for the Environment
For more information:
https://www.ecologistasenaccion.org
https://www.efeverde.com/noticias/15-septiembre-dia-mundial-limpieza-naturaleza/