Urban Recycling Stations Blipvert: the comfortable recycling
Blipvert's Urban Recycling Stations are selective collection urban containers, specially designed for us to deposit up to seven different household waste in them.
From batteries to mobile phones, light bulbs, halogens, CDs, printer cartridges, chargers, all types of RAEE…
The seven deposits of the recycling stations are independent and since they store each waste separately, the following segregation, selective collection and recycling becomes easy and very practical.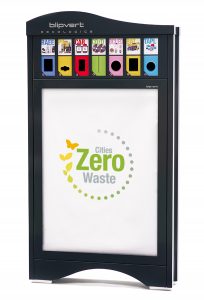 What are the advantages of Urban Recycling Stations?
They have no "schedule": 24 hours a day at your disposal.
Always close, always near you: in the urban environment, in your town or city.
For their "human" measures and elegant design they become
a modern and pleasant citizen element that goes unnoticed until the moment when
you need it and use it.
What's more, the Urban Recycling Stations have an intangible value
They invite us to recycle, making it easy and comfortable.
With their presence, they encourage us to be more exigent with ourselves and more caring with our people.
They remind us that every gesture, as small as it may seem, is important for the future of the planet.
If we can deposit the waste in a perfect container, very close to our home, and in an easy and comfortable way… why should we throw a battery (or a charger or a light bulb) in the rubbish mixed with papers and other household remains?
Blipvert's Urban Recycling Station is a selective collection container, but it is also an urban voice, contemporary, committed to the environment, which reminds us with its presence in our streets that people, working as a team, can do great things.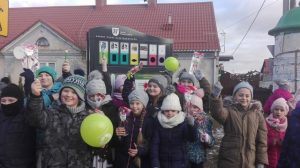 If this article has been of your interest: